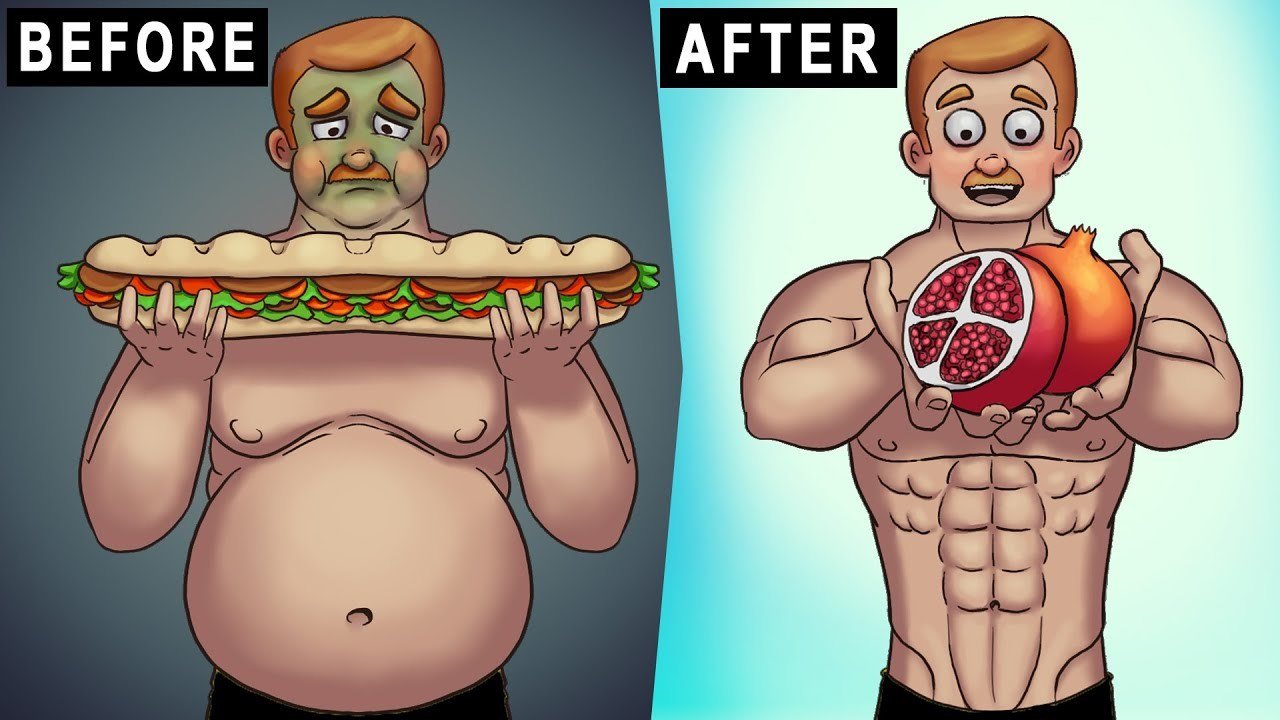 These are the 8 best foods that men should eat to improve testosterone levels, sex drive, energy, and health. Some of these foods will also help you build muscle and get stronger. Find out the best diet and meal plan that men should follow to look and feel their best.
🔥 FREE 6 Week Shred:
📲 FREE Diet/Workout Planner Tool:
References
1. "Researchers found that throughout life, men were about twice
as likely as women to have a heart attack. That higher risk persisted even
after they accounted for traditional risk factors for heart disease, including
high cholesterol, high blood pressure, diabetes, body mass index, and
physical activity."
–
are-twice-as-common-in-men-than-women
2. "ED, especially in younger men, is a marker of an increased
risk of CVD,"
3. Drinking 50 milliliters of pomegranate juice per day for one to three years reduced arterial plaque by 30%
4. Pomegranate also greatly increases levels of endothelial
NOS (eNOS)
5. Garlic reduces blood pressure and improves cholesterol
profiles
6. When garlic was combined with vitamin c
● systolic blood pressure dropped, on average, from 142 mm to 115
mm.
● diastolic Blood pressure decreased, on average, from 92 mm to 77
mm.
● nitric oxide levels increased by 200%
arlic_supplements_and_antioxidant_vitamins_in_lowering_marginally_high
_blood_pressure_in_humans_pilot_study
7. Women actually prefer the body odor of men
who eat garlic.:
_You_Are_What_You_Eat
8. Most people know that Omega 3 is important for your health:
9. All participants believed that O3-FAs are important for health."
10. Highlight "None of the study participants from the U.S. and only four
individuals and Germany had an O3-I in the recommended optimal range."
11. Not getting enough of those omega 3 fats can increase body fat percentage while lowering muscle mass.
12. High-quality studies show that there is no link between cholesterol intake and heart disease.:
13. A 2013 meta-analysis found no association between egg intake and heart disease risk, although the scientists did link eggs to a reduced stroke prevalence.
14. There was a dose-response relationship between cholesterol intake and lean body mass.:
15. Higher cholesterol intake helps with muscle mass
See figure 1A:
10.1093/gerona/62.10.1164
16. More studies showing the same as 15:
–
msse/Fulltext/2007/05001/Effect_of_Dietary_Cholesterol_on_Muscle.1949
17. Sleep study by sleepfoundation.org.
–
exploring-connections-communications-technology-use-and
18. The poll found that 43% of Americans between the ages of
13 and 64 say they rarely or never get a good night's sleep on weeknights.
More than half (60%) say that they experience a sleep problem every night
or almost every night (i.e., snoring, waking in the night, waking up too early,
or feeling un-refreshed when they get up in the morning.)
–
exploring-connections-communications-technology-use-and
19. Kiwis can help with sleep:
20. Kiwifruit consumption may improve sleep onset, duration, and
efficiency in adults with self-reported sleep disturbances
21. Testosterone levels are dropping in men:
22. "In conclusion, the mainstream of research that links ginger to
testosterone demonstrated that ginger supplementation, particularly in
oxidative stress conditions, enhances testosterone production in males."
All other studies linked in the article on the website.